DEM Bio is pioneering the next generation of immunotherapeutics designed to unleash macrophages and other myeloid effector cells to eliminate tumors by targeting novel 'don't eat me' (DEM) and 'eat me' (EM) signals on cancer cells and macrophages. Our proprietary CHoMP™ platform (Co-culture with Human Myeloid Phagocytes) will be used to identify unexplored DEM and EM signals in a systematic and unbiased manner via inter-cellular CRISPR screening using tumor cells, primary macrophages, and other innate immune effector cells. DEM Bio was co-founded by the Longwood Fund and distinguished scientists Drs. Jonathan Weissman, Kipp Weiskopf, and Michael Bassik.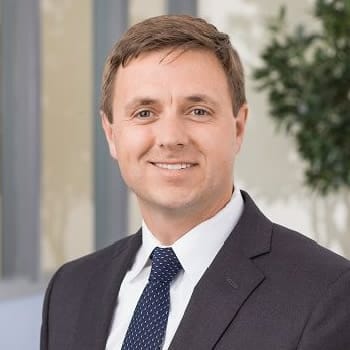 Rob Hadfield, JD
General Counsel
General Counsel & Operating Partner,  Longwood Fund
Rob Hadfield, JD
General Counsel
General Counsel & Operating Partner,  Longwood Fund
Mr. Hadfield is the General Counsel and an Operating Partner of Longwood Fund, where he oversees all legal matters of the fund and assists with due diligence, new company formations and operations, and portfolio company management. Mr. Hadfield has extensive executive experience, having served as the General Counsel for two life science public companies, with oversight responsibilities of legal matters, intellectual property, business development, and administrative functions. Mr. Hadfield was previously the General Counsel of Ziopharm Oncology, Inc. and Flex Pharma, Inc., and Corporate Counsel at Kiva Systems, Inc., prior to its acquisition by Amazon. Mr. Hadfield spent seven years as an attorney in the business department of Cooley LLP, and began his career as a financial analyst in the health care investment banking group of Cowen Inc. Mr. Hadfield holds a J.D. from the Georgetown University Law Center and a BS degree in Finance from Providence College.
Marie-Claire Peakman, MRPharmS, PhD
Director, DEM Bio
Partner at Pfizer Ventures
Marie-Claire Peakman, MRPharmS, PhD
Director, DEM Bio
Partner at Pfizer Ventures
Dr. Peakman is a Partner at Pfizer Ventures and an Executive Director in Emerging Science & Innovation at Pfizer. In her current role she has responsibility for investing in early-stage biotech companies and supporting them in advancing emerging science to deliver new medicines to patients. Dr. Peakman holds a B.Pharm.Hons. degree in Pharmacy and a PhD in Physiology & Pharmacology from the University of Nottingham U.K. She conducted postdoctoral work at Yale University in the department of Molecular Biophysics & Biochemistry and the department of Molecular Psychiatry. Dr. Peakman has been at Pfizer for 24 years holding various leadership positions supporting small molecule lead discovery. As part of her former responsibilities, Dr. Peakman founded and led the Primary Pharmacology Group for 13 years during which time they were responsible for the identification of nirmatrelvir (Paxlovid), abrocitinib (Cibinqo), danuglipron, ervogastat, clesacostat, ritlecitinib and additional small molecule therapeutics that are currently in the clinic. She was recognized as a PhRMA 'We Work For Health' Champion in 2018 and was a 2019 finalist for the CT Women of Innovation Award. She is a member of The Royal Pharmaceutical Society, Chair of the Board of Directors for United Way of Southeastern CT, on the Board of Trustees for Lawrence and Memorial Hospital and Treasurer on the Board of Directors for the Thames River Innovation Place. She is also currently the Executive Sponsor for the Pfizer Women's Resource Group in CT.
Hiromichi Kimura, PhD
Director, DEM Bio
Investment Director, Astellas Venture Management
Hiromichi Kimura, PhD
Director, DEM Bio
Investment Director, Astellas Venture Management
Dr. Kimura has more than 20 years R&D experience. Dr. Kimura serves multi-dimensional R&D activities, especially Oncology as a PhD Scientist and Investor, Board Director/DEM Biopharma (Don't Eat Me/Eat Me signals), NeoPhore (DNA Mismatch Repair), Stealth company (Spliceosome), and Board Observer (7 companies), Investor advisory board member of many venture capital funds across US, EU/UK and Asia, Academic appointments.
Before joining Astellas Venture Management in 2018, he served as Head of Alliance & Management Group in Drug discovery research at Astellas Pharma Inc. including Research leadership of post-merger integration of Biotech and Venture (Ganymed Pharmaceuticals, Ogeda, SA, Quethera, Ltd.). Dr. Kimura co-founded Kyoto University-Astellas incubator research station in Kyoto University. Dr. Kimura conducted drug discovery as Research Manager, Oncology research unit, Astellas Pharma Inc. and also led many global research collaborations with Crick institute and Beatson Institute, and MDACC etc. since he joined Astellas in 2014. Prior to Astellas, Dr. Kimura served as Research head, Head of Pharmacology in Oncology Drug Discovery Unit, Takeda Pharmaceutical Company, and Drug Discovery department in Millennium: Takeda Oncology Company. In this capacity of an officer with high responsibility, Dr. Kimura was responsible for drug discovery from early to late stage including innovative platform technologies at Japan facility as well as global drug discovery initiatives and generated first-in-class projects and programs. Dr Kimura also served the number of academic lectures with academic appointments. Prior to his tenure at Takeda, Dr. Kimura was dedicated to conducting basic research and developing Drug Discovery and Translational Research as a Senior Postdoc Research leader in St Jude Children's Research Hospital (led by Dr. Tom Curran, FRS, currently Executive Director and Chief Scientific Officer of the Children's Research Institute, Children's Mercy Hospital), collaborated with Genentech (Dr. Fred de Savage, Vice President) and Curis (Dr. Lee Rubin, CSO, currently Professor at Harvard University). Achievements published are designated as the first invention of live animal pharmacokinetics/dynamics imaging system. The activity contributed the project to launching as Hedgehog antagonist, Vismodegib®.  Dr. Kimura is appointed a unique academic position in Japan top-tier graduate school program in the University of Tokyo since 2018. Dr. Kimura received a PhD with distinction in Epigenetics, Cellular Molecular Biology/Veterinary Medical Sciences from the University of Tokyo.
Nenad Grmusa
Director, DEM Bio
CEO, DEM Bio
Nenad Grmusa
Director, DEM Bio
CEO, DEM Bio
Nenad Grmusa, joined DEM Bio as Chief Executive Officer in September 2022. Prior to joining DEM Bio, Mr. Grmusa led the R&D Strategy and External Innovation group at Takeda. In this role, he oversaw all external research and development activities including strategic venture investments, academic alliances, R&D collaborations, and spinouts. He was also responsible for R&D Finance and Portfolio Strategy, innovative R&D business and venture investment models, and divestiture strategies for non-core assets.
Previously, Mr. Grmusa served as Head, Center for External Innovation and R&D Portfolio & Investment Strategy at Takeda, where he supported the Head of R&D in managing Takeda's diverse pipeline from early discovery to commercial life cycle management. Mr. Grmusa has 20 years of experience in R&D finance, financial planning and analysis, and pharmaceutical portfolio management.
Prior to joining Takeda, Mr. Grmusa spent 10 years with Millennium Pharmaceuticals, Inc. in various financial planning and analytical roles with increasing responsibilities. While at Millennium, Mr. Grmusa directly engaged with R&D leaders and the Millennium management team on pipeline investment management and strategic corporate planning. Prior to Millennium, he spent 3 years in consulting with Boston Biomedical Consultants.
Mr. Grmusa holds an MA in International Economics and Finance from Brandeis University and a BS in Finance from West Virginia University.
Scientific Co-founders / Scientific Advisory Board
Miriam Merad, PhD
Scientific Advisor
Miriam Merad, PhD
Scientific Advisor
Dr. Merad is the Director of the Precision Immunology Institute at Mount Sinai School of Medicine in New York and the Director of the Mount Sinai Human Immune Monitoring Center (HIMC), which she founded. Her research over the past 20 years has focused on understanding the mechanisms that control the development and functional identity of dendritic cells and macrophages during homeostasis, and examining how these regulations are changed in cancer and inflammatory diseases.
Dr. Merad is credited with identifying the tissue resident macrophage lineage and revealing its distinct role in organ physiology and pathophysiology. She has authored more than 200 primary papers and reviews in high profile journals. Dr. Merad is the recipient of the William B. Coley Award for Distinguished Research in Basic and Tumor Immunology.  In 2020, she was elected to the National Academy of Sciences in recognition of her contributions to the field of immunology and in 2023, she was named President  of the International Union of Immunological Societies (IUIS).
Dr. Merad obtained her M.D. at the University of Algiers and completed her residency in hematology/oncology at the University of Paris VII. She holds a Master's degree in biotechnology and a Ph.D. in immunology from Stanford University and University Paris VII.
To learn more about current openings at DEM BioPharma, please email recruiting@dembiopharma.com
DEM BioPharma
730 Main Street
5th Floor
Cambridge, MA 02139